Gifts for New Business Owners & Small Business Owners
Gifts for Business Owners
Starting a new business (or running one) is an exciting time. These new and small business owners have worked hard turning their ideas into reality and are probably very busy in keeping them operational. While you may want to congratulate them on this great accomplishment with a gift, you may be wondering what to give them that shows just how excited and proud you are of them. We've got a whole list of ideas for gifts for new business owners or small business owners.

What to Consider When Giving a Gift to an Entrepreneur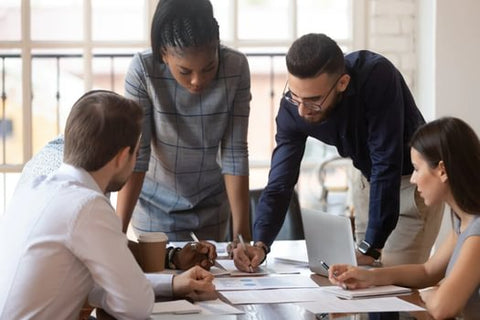 When you're giving a gift to a small or new business owner, you'll want to search for things that can help make their job easier. For example, if a colleague of yours has recently opened up their own accounting firm, consider giving them something to help keep track of their busy schedule like a productivity planner or a great notebook where they can crunch numbers.
You'll also want to consider the specific type of business the recipient is running as this can help you find the right gift. People who are working in an office may appreciate desk organizers or quirky wall art more than someone who works out of their home.
Don't forget to consider their personal interests. Are they someone who enjoys learning? Do they constantly discuss business strategies? Get them a book on business or a subscription to online classes. Do they enjoy exercising or fitness? A yoga mat or stylish water bottle makes for a perfect gift.
Gifts to Keep Track of Ideas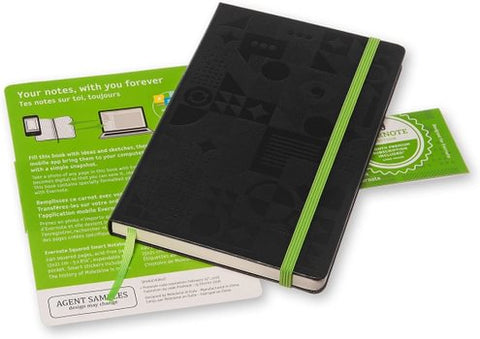 With so many new ideas running through their heads, business owners need a way to keep track of them all. Here are a few that can help:
Moleskine notebooks – Whether they're used for notetaking, journaling, or brainstorming, these chic notebooks are a great choice and come in multiple colors.
Evernote Smart Notebook – Go a step further than the traditional Moleskine notebook with an Evernote Smart Notebook. Users can use the Evernote app to digitize notes or ideas just by taking a picture, which helps busy professionals further organize or annotate them.
Evernote Premium subscription – A small business owner who's been operational for a while could benefit from Evernote Premium, which lets users turn notes into presentations and access notes while offline.
Giant whiteboard with markers – Who doesn't love a good brainstorming session? This giant whiteboard and a few colorful markers are something any entrepreneur would appreciate.
Waterproof notepad – Some of the best ideas come in the shower. Why not allow your favorite business owner to write them down with a mountable waterproof notepad?
Sticky dividers – These removable dividers keep notes organized and easily accessible.
For the Business Owner Who Loves to Learn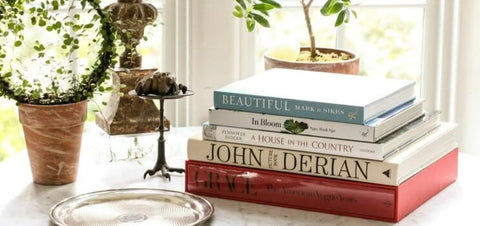 If your business owner is someone who never stops learning, give them something that teaches them something new or how to take their business further. Here are a few gift ideas for business owners who love to learn.
Kindle – For professionals who are always on the go, a kindle is a great choice. This way, they can read the newest business book or how-to guide while flying or on the road.
Audible membership – An Audible membership is perfect for the minimalist or someone who has a long commute to the office.
MasterClass Pass – Give your friend access to thousands of experts in business in an online class where they can learn from top business leaders like Chris Voss, Anna Wintour, and Bob Iger.
Page-a-day word calendar – Help your friend enhance their dialogue with a desk calendar that features a new word every day.
New Business Gift Ideas
LivePlan subscription – LivePlan is business software that helps professionals run every part of their business from HR to financing. Plus, LivePlan has helped businesses grow 30% faster than those that don't use the software.
Square card reader – If you know that your friend is planning on accepting card payments, Square provides a fast, convenient way to accept payments from their mobile phone.
The Startup Playbook – Written by New York Times bestselling author David Kidder, this book shares valuable insight from the world's top CEOs on how to succeed in business.
For Professionals who Need an Extra Boost
One of the best gifts for small business owners is the gift of energy. Whether they're a coffee-lover or need a little touch of home, these gifts will give them the extra boost needed to keep working.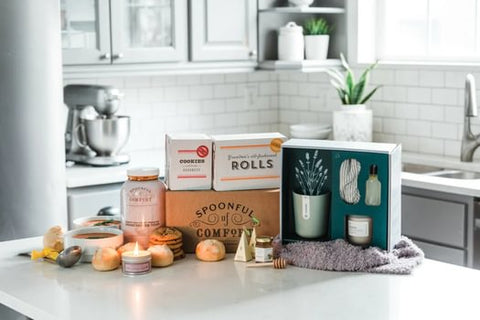 Trade Coffee monthly subscription – To ensure your friend never runs out of great local coffee to try, purchase a monthly subscription to Trade Coffee. You can customize the coffee they get, whether it be fruity, dark, or nutty.
Hydro flask – There's nothing worse than a cold cup of coffee. A stylish Hydro Flask is perfect for keeping coffee or tea warm all day long.
Corporate gift baskets – Give the busy professional a taste of home with a Spoonful of Comfort gift basket that features homemade soups, rolls, and cookies.
Happy Light – Keep your friend happy and motivated all day with a Happy Light light therapy lamp. These lamps can improve focus, enhance mood, and provide more energy.
AeroPress coffee maker – Replace their outdated French press with an AeroPress coffee maker that makes great coffee in about a minute. Plus, it can also brew espresso for an extra shot of energy when needed.
Gifts to Keep Professionals Connected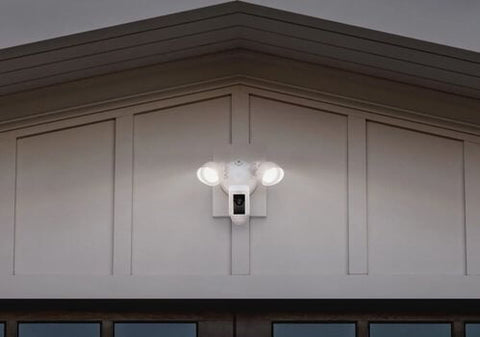 Most small or new business owners are constantly working. Ensuring they always have a fully charged laptop or are able to stay connected while on the road makes for a perfect gift.
Portable wallet-sized charger – Ensure your colleague never has a dead phone again. This thin charger can easily slip into a wallet, making it easy to stay connected 24/7.
Backup charger – It's always a good idea to have a backup charger. This way, your friend can keep their phone fully charged all day.
Ring camera – If your friend recently opened up their own business, help them keep it secure with a Ring camera. They'll be able to see who's coming and going at all hours of the day.
Hotspot device – Give the professional an internet connection wherever they go with a mobile hotspot device. Whether they're on the road or somewhere with poor wifi, the device will keep them online at all times.
Relaxing Gifts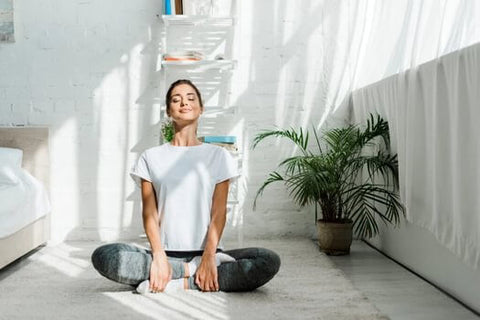 Every busy professional needs to take a break, but new and small business owners may need to be reminded to slow down every now and then. These gifts encourage your friend to take some time to relax and unwind.
Miniature zen garden – This is a perfect addition to any office desk and reminds a stressed-out entrepreneur to rake the sand into creative patterns while taking a few minutes to meditate.
Yoga class pass – Yoga is one of the most relaxing forms of exercise available. Head to your nearest yoga studio and purchase a pass or gift card for them.
Yogi Tea – If your friend is someone who loves tea, purchase a few Yogi teas as a gift. They feature unique tea blends that help support relaxation. We'd recommend the Honey Lavender Stress Relief tea or the Relaxed Mind tea.
Total TLC Package – Spoonful of Comfort features a gift basket designed to encourage relaxation. Allow your friend to relax in a comfortable throw blanket while enjoying homemade rolls and feel-good cookies.
Office Decor Gift Ideas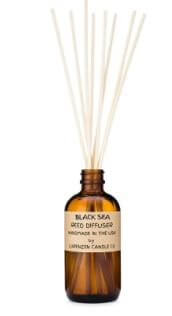 A perfect gift for a new business opening is office decor. Some quirky wall art, colorful plants, or inviting scents are a perfect way to create a welcoming, professional environment. Here are a few ideas:
Bluetooth speaker – Liven up any office with a Bluetooth speaker. It's perfect for either a home office or a small space that needs help setting the mood.
Wall art – Etsy has thousands of great prints available at an affordable price. Whether they're looking for a floral or abstract pattern or something more trendy like a Michael Scott Office quote, Etsy has something to bring some decor to a new office space.
Quirky desk toys – Rather than gifting a lamp or picture frame for someone's desk, why not some fun desk toys? Sites like Uncommon Goods or Etsy have fun desk accessories like a BB-8 lamp or figurines from their favorite movie or TV show.
Terrariums – Terrariums are low-maintenance, affordable gifts that bring some color to a new office space. There are thousands of options available so you're sure to find the right one for your friend's new space.
Essential oil diffuser – In addition to making a room smell great, essential oils promote stress relief and increase energy. Scents like lavender or rose are great beginner scents.
Gifts for Entrepreneurs On-the-Go
If your friend is someone who's always traveling, consider giving a gift that will make their travels easier. A few ideas include:
Adjustable laptop desk – Allow your friend to work in comfort wherever they go. A laptop desk provides a sturdy desktop for traveling businessmen to work from and is easily transportable.
Wrinkle-free clothing – For professionals who need to go straight from the airport to a business meeting, wrinkle-free clothing ensures they're comfortable and looking great. Brands like Rhone or Bluffworks feature professional, wrinkle-free wear for both men and women.
Carry-on bag – Rather than going through the hassle of checking bags, give your favorite businessman a small yet durable carry-on bag. Any of the bags featured on this list are a great choice.
Sleep mask – To help professionals get some sleep while on the go, gift a silk sleep mask or a Nodpod Gentle Pressure Sleep Mask. This weighted sleep mask helps users fall asleep faster and stays in place during sleep.

Show Your Support with a Special Gift
Let your favorite new or small business owner know they have your support with a gift from Spoonful of Comfort. We have a number of corporate gift baskets available that allow you to choose between full meals or specialty or seasonal food. From homemade soups and rolls to cookies, all of our baskets make the perfect gift for professionals and get a corporate discount.
This article is part of our
Corporate Gift Giving Guide
to guide you to find the perfect gift for every gift-giving occasion in business. Don't forget to sign up for your
Corporate Gift Account
today and get a discount on corporate gifts for your employees, clients, and customers!
Corporate Gifts
Executive Gifts
Gifts for New & Small Business Owners (← You are here)
Gifts for Employees
Gifts for Clients