Sympathy Gifts for Men [For Any Occasion]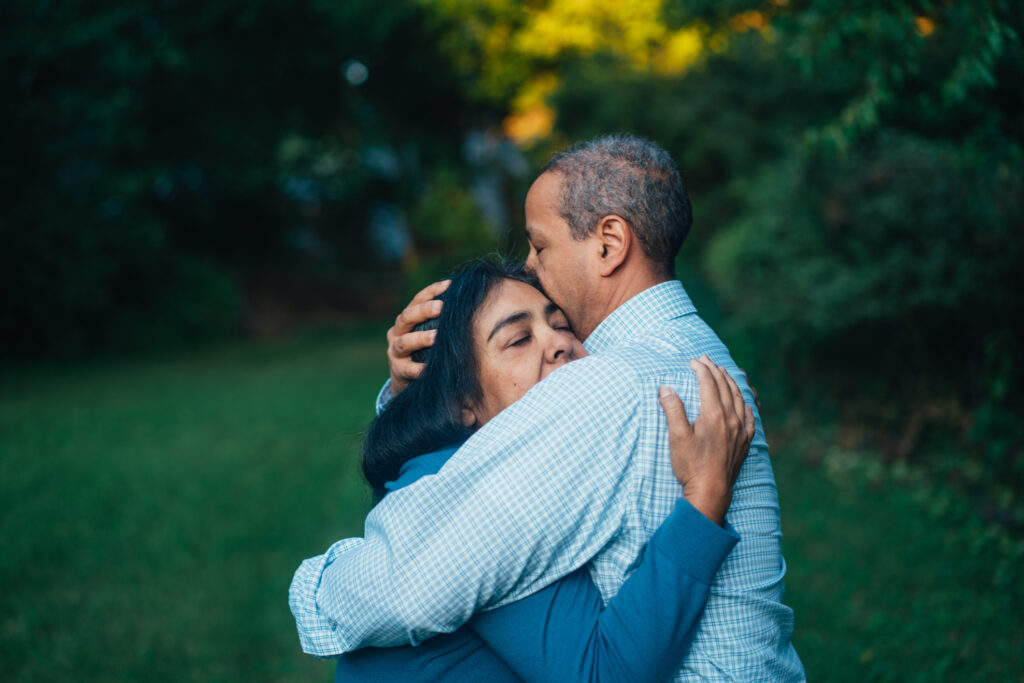 Sympathy Gifts For The Men In Your Life
Shopping for men isn't always easy, especially when you're shopping for sympathy gifts. To help you out, below is a list of 12 sympathy gifts for men and even a few unique get well gifts.
In addition to the gift ideas, we've also elaborated on the following topics to help you pick the right gift for the grieving man in your life:
What to consider when buying sympathy gifts for men

How to choose the right gift for the right situation

Matching your gift to the type of man you're shopping for

What to send for sympathy besides flowers

What classifies as an appropriate sympathy gift?
12 Sympathy Gifts for Men
A care package stuffed with a few of his favorite things or some of the following items

A gift certificate for a cleaning service

Your help around his house

Comfort food

Drinks and junk food

Memorial cord or dog tags

Engraved metal cuff bracelet

A tree sapling for him to plant in honor of the deceased

A framed poem or relevant quote

A remembrance keychain

An uplifting book or movie

A soft blanket and pillow

A gift certificate to a physical activity that doubles as an emotional outlet
How to Choose the Right Sympathy Gift
When shopping for sympathy gifts for men, we urge you to consider these two important factors: the cause of the grief and the man.
First, consider the situation he's in. Are you looking for a sympathy gift for a man's loss of his mother? Perhaps he lost someone else who was very dear to him. Has he or someone he loves been diagnosed with a terminal illness? In order to choose the sympathy gift that can best help him, you must first empathize with his situation.
If it's an illness that he's dealing with, we suggest you get him something from this list of unique get well gifts for men.
The second most important thing to consider is the man himself. What kind of man are you shopping for? How does he grieve? What would he most appreciate? What does he need the most in his time of bereavement?
If he's the active, fitness-fanatic type that typically works out his frustration at the gym, he might appreciate a gift certificate to a physical activity. If you're shopping for the sensitive type, don't be afraid to treat him to a soft blanket, a throw pillow, and a bowl of warm soup.
If you're not exactly sure what type of man you're shopping for, pay tribute to the deceased with an engraved piece of masculine jewelry, a framed poem, or even a sapling that he can plant out back in honor of his loved one. Top it with a personalized get well message and you've got the perfect sympathy gift.
Taking the time to consider what type of man you're shopping for can make a big difference in the delivery of the gift. He'll know that you put a lot of thought into your choice, and he'll surely appreciate the effort as much as the gift itself.
What Can You Send for Sympathy Besides Flowers?
As far as sympathy gifts go, you can send many different things besides flowers. You can offer your time and aid to help clean up the house, cook dinner for the bereaved, or simply spend time with them. You can send comfort food, like warm soup and freshly baked cookies.
Flowers are lovely and remind us of the beauty of life, but a warm meal or a tribute to a lost loved one will be greatly appreciated.
What Is an Appropriate Sympathy Gift?
An appropriate sympathy gift is one you put enough thought into. So long as you take the situation and the type of man into consideration, you're likely to choose an appropriate gift. Avoid humorous or generic gifts during this tough time — they can easily be perceived as insensitive — and always include a personal message to express your condolences.
The Gift of Comfort Food
The gift of comfort food is both helpful and appropriate in any situation where sympathy and well wishes are warranted. Take away the burden of cooking for himself or others and provide him with a gourmet gift basket of warm soup, bread, and fresh cookies from Spoonful of Comfort. Not only do our packages come beautifully wrapped, but they're also ready to eat on arrival.
If the man in your life is a father, make sure to check out Ultimate Guide to Unique Father's Day Gifts, Father's day soup package, & soak up some inspirational dad stories & quotes.
You're currently reading ➔ [Sympathy Gifts for Men]

See below for other posts in our sympathy gift guide: