What to Send Your Long-Distance Valentine: 9 Ideas
Long-Distance Valentine
Amor. Imħabba. Pag-ibig. 愛. Love. Many different words, but still a universal language.
Sometimes you can be the perfect couple, but just not in the perfect situation. Whatever has put the miles between you and your lover—deployment, job opportunities, education, pandemic, family responsibilities—the distance seems greater on special days, particularly a day for lovers.
Bridge the gap between your hearts with these clever ideas for long-distance Valentines: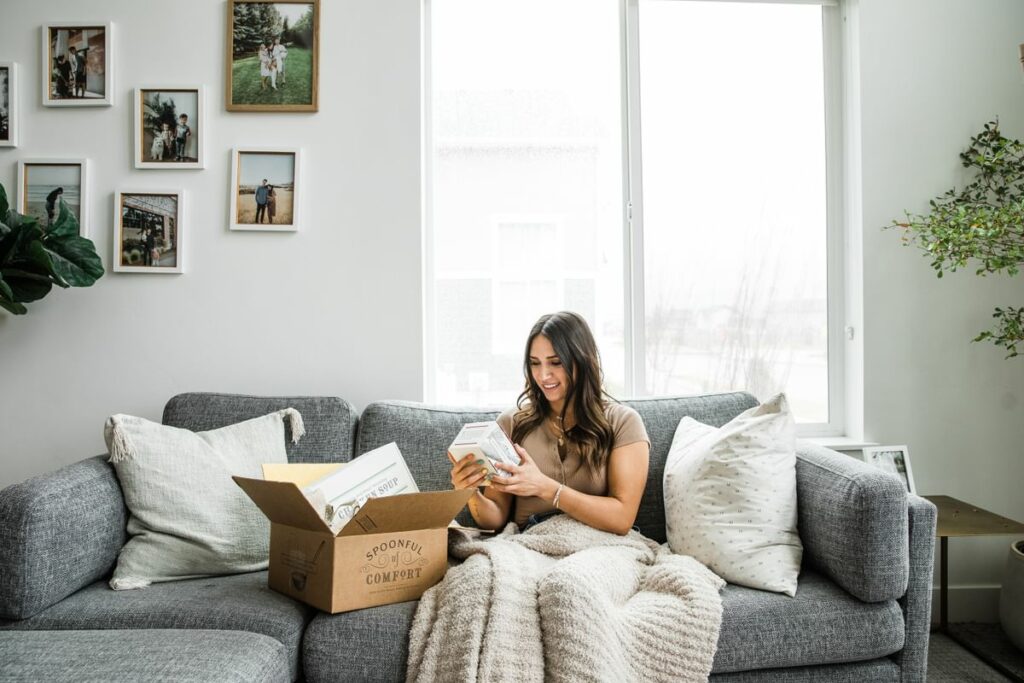 1. Tastes of Home
Is your lover missing more than just you? A gift box of their hometown favorites can not only lift the cloud of homesickness, but also show them how well you know them and how much you care. Better yet, send each other boxes of goodies all wrapped up, then have a virtual Valentine's Day date and take turns unwrapping the surprises.
2. Prepaid Minutes
Okay, data plan minutes might be more practical than romantic, but every relationship has the element of the everyday to consider. Pair the minutes with a handmade gift that confirms you absolutely must connect with them every day, and the practical suddenly becomes promising.
3. A Year's Worth of Love
Screen time is wonderful, a morning GIF hug is sweet, but the physical connection to a handwritten love letter tugs even harder on the heartstrings.
Send your sweetheart a box of letters; the number is up to you. Send one per day/week/month, or letters that address specific emotions or stresses ("open after a bad day at work" or "open when you are homesick"), or perhaps ones they open whenever they need to feel you.
You can include letters that give them instructions, such as "I want you to make an appointment and get a massage, then come home and write me a letter, telling me how you're feeling."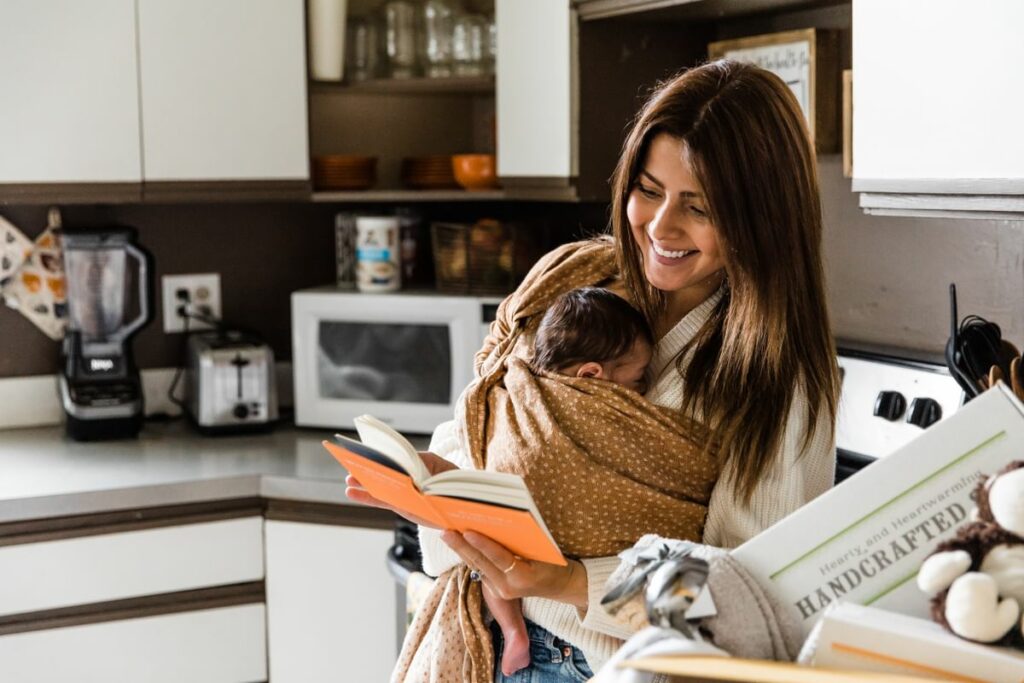 4. Long-Distance Love Lamps
Share some smiles by gifting long-distance touch lamps. Keep one for yourself and send the other to that special someone. These lamps are connected via an app over WiFi, so when one is touched, the other lights up.
These are extraordinary for relationships that bridge time zones or to keep in a work setting when you can't chat. You can truly feel the love when your love lamp lights.
5. Monthly Mementos
A gift box on Valentine's Day is always a hit, but why stop there on that one day? Monthly gift box subscriptions are phenomenal, because they're the gift that keeps on giving.
Just a few subscriptions that make the best long-distance Valentine's Day gifts are:
6. Make a Cameo
Well, you won't actually be making the video, but your partner's favorite famous person might be able to! Are they into old-school professional wrestling? How about a video from Hacksaw Jim Duggan? Into cannabis and comedy? Who wouldn't flip over a video from Tommy Chong?
Instagram stars, athletes, musicians, actors… you can choose the perfect person to send them a poignant long-distance Valentine's Day gift.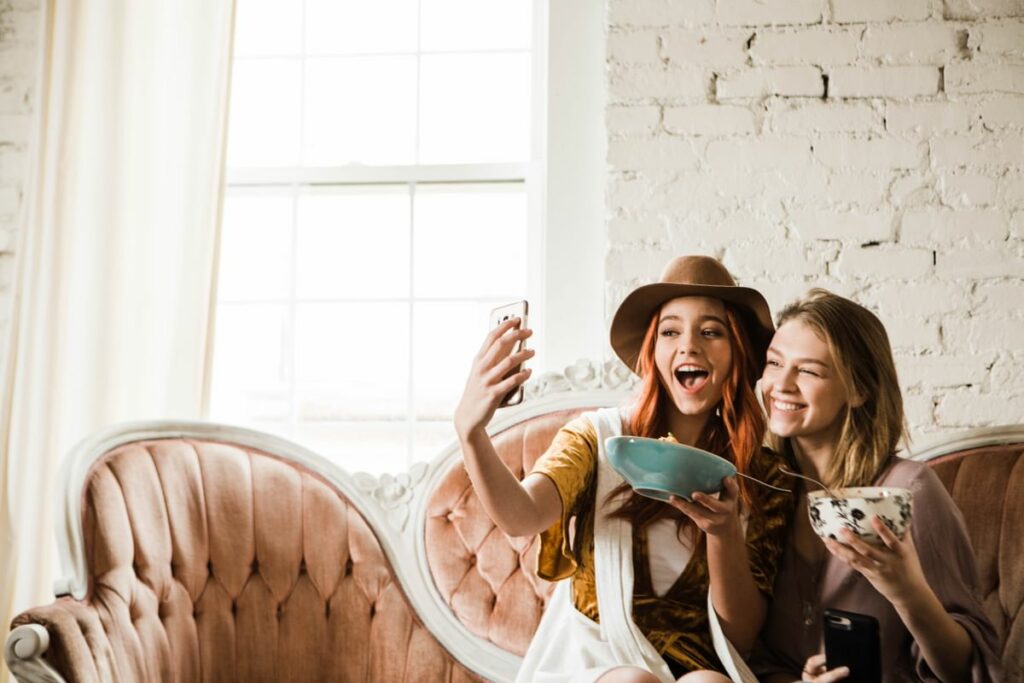 7. Meet In the Middle
If you can handle the long-distance relationship but just can't bear the thought of not being together on Valentine's Day, make a date to meet in the middle.
Make it even more fun by sending them a travel guide, having them stop along the way, and not revealing the final destination until the end. This is easier to do if you know the route yourself, but even if you don't, there are apps like MeetWays and WhatsHalfway that can help you map it out!
8. "Attend" an Event
They say everything has a silver lining, and if the pandemic has one, it is that there are more opportunities to attend events virtually. Set up a watch party with your significant other to watch a new movie, binge watch your favorite show, or even attend a sporting event or concert.
Send each other special treats for the night, decorate your space to match the theme of your event, get dressed up for, say, an Oscar party, or dress down in your favorite sports garb. Looped is an awesome format for live viewing, and sometimes you can set up a personal meet and greet with the star!
9. LOL
Laugh Out Loud, or Lots of Love… either way, ideas for long-distance Valentines that work around the LOL premise are sure to please. Send a vivacious personal video, write them a poem or a song, forward a feast, or say it with soup. It's all good, and it's all about sharing your love for each other.